The Hot-sale Models and Capacity of Ball Mill
900 × 1800, 1200 × 2400, 1500 × 3000, 1830 × 6400, 2200 × 9500 are the popular models our technical people often recommends to our customers, and the hot-sale capacity are including 0.65-5t/h, 5-10t/h, 10-20t/h, 20-30t/h. If you are new in this industry, you can tell us your requirement such as the capacity you want to reach and the materials you want to process, and then our techncial people will help to choose the most reasonable models.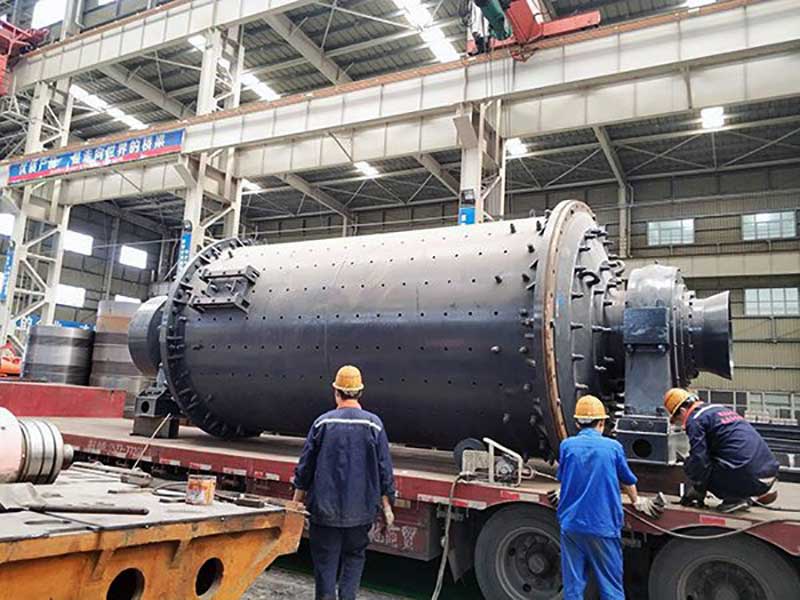 The Price List of Ball Mill
different Models certainly will have the various price, and our company can promise for the 100% factory price and max discount for our customers in order to get the long-term cooperation.
Our ball mill has been exported to over 90 countries such as Zimbabwe, Indonesia, Ethiopia, Tanzania, Kenya, Egypt, Saudi Arabia, etc. Welcome to our company to have a visit.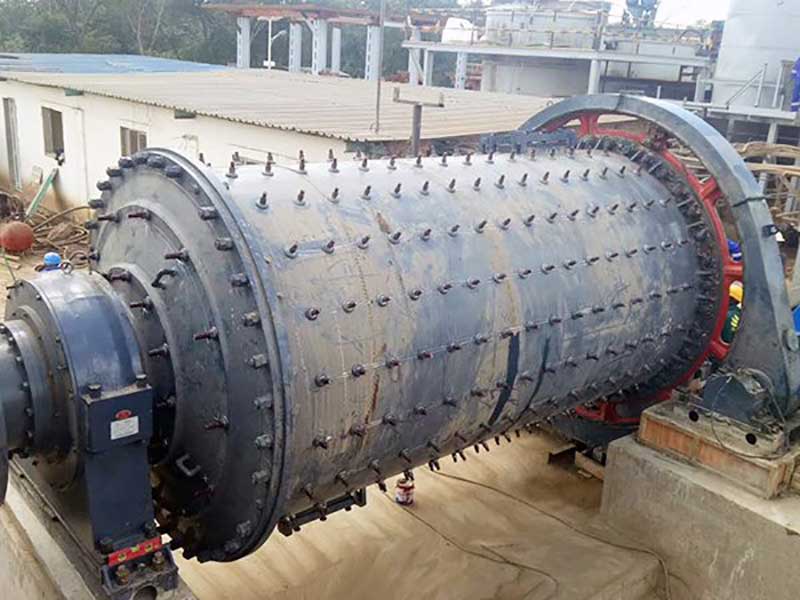 | | | | | | | | |
| --- | --- | --- | --- | --- | --- | --- | --- |
| Model | Shell rotation speed(r/min) | Ball load(t) | Feeding size(mm) | Discharging size((mm) | Capacity(t/h) | Motor power(kw) | Total weight(t) |
| Φ900 x 1800 | 36 | 1.5 | ≤20 | 0.075-0.89 | 0.65 - 2 | 18.5 | 5.5 |
| Φ900 x 3000 | 38 | 2.7 | ≤20 | 0.075-0.89 | 1.1- 3.5 | 22 | 6.7 |
| Φ1200 x 2400 | 36 | 3 | ≤25 | 0.075-0.6 | 1.5- 4.8 | 30 | 12 |
| Φ1200 x 3000 | 36 | 3.5 | ≤25 | 0.074-0.4 | 1.6-5 | 37 | 12.8 |
| Φ1200 x 4500 | 36 | 5 | ≤25 | 0.074-0.4 | 1.6-5.8 | 55 | 13.8 |
| Φ1500 x 3000 | 32.4 | 7.5 | ≤25 | 0.074-0.4 | 2-5 | 75 | 16.8 |
| Φ1500 x 4500 | 29.7 | 11 | ≤25 | 0.074-0.4 | 3-6 | 110 | 21 |
| Φ1500 x 5700 | 27 | 12 | ≤25 | 0.074-0.4 | 3.5-6 | 130 | 25.8 |
| Φ1830 x 3000 | 25.4 | 11 | ≤25 | 0.074-0.4 | 4-10 | 130 | 29 |
| Φ1830 x 4500 | 25.4 | 15 | ≤25 | 0.074-0.4 | 4.5-12 | 155 | 35.5 |
| Φ1830 x 6400 | 24.1 | 21 | ≤25 | 0.074-0.4 | 6.5-15 | 210 | 43 |
| Φ1830 x 7000 | 24.1 | 23 | ≤25 | 0.074-0.4 | 7.5-17 | 245 | 43.8 |
| Φ2100 x 3000 | 23.7 | 15 | ≤25 | 0.074-0.4 | 6.5- 36 | 155 or 180 | 34.8 |
| Φ2100 x 4500 | 23.7 | 24 | ≤25 | 0.074-0.4 | 8- 43 | 245 | 42 |
| Φ2100 x 7000 | 23.7 | 26 | ≤25 | 0.074-0.4 | 8- 48 | 280 | 56.6 |
| Φ2200 x 4500 | 21.5 | 27 | ≤25 | 0.074-0.4 | 9- 45 | 280 | 51.8 |
| Φ2200 x 6500 | 21.7 | 35 | ≤25 | 0.074-0.4 | 14-26 | 380 | 60 |
| Φ2200 x 7000 | 21.7 | 35 | ≤25 | 0.074-0.4 | 15-28 | 380 | 62 |
| Φ2200 x 7500 | 21.7 | 35 | ≤25 | 0.074-0.4 | 15-30 | 380 | 64.8 |
| Φ2400 x 3000 | 21 | 23 | ≤25 | 0.074-0.4 | 7-50 | 245 | 58 |
| Φ2400 x 4500 | 21 | 30 | ≤25 | 0.074-0.4 | 8.5-60 | 320 | 69 |
| Φ2700 x 4000 | 20.7 | 40 | ≤25 | 0.074-0.4 | 12-80 | 40 0 | 94 |
| Φ2700 x 4500 | 20.7 | 48 | ≤25 | 0.074-0.4 | 12-90 | 480 | 102 |
| Φ3200 x 4500 | 18 | 65 | ≤25 | 0.074-0.4 | According to the process conditions | 630 | 137 |
| Φ3600 x 4500 | 17 | 90 | ≤25 | 0.074-0.4 | According to the process conditions | 10 00 | 158 |
| Φ3600 x 6000 | 17 | 110 | ≤25 | 0.074-0.4 | According to the process conditions | 1250 | 175 |
| Φ3600 x 8500 | 18 | 131 | ≤25 | 0.074-0.4 | 45.8 - 256 | 1800 | 252 |
| Φ4000 x 5000 | 16.9 | 121 | ≤25 | 0.074-0.4 | 45 - 208 | 1500 | 203 |
| Φ4000 x 6000 | 16.9 | 146 | ≤25 | 0.074-0.4 | 65 - 248 | 1600 | 218 |
| Φ4000 x 6700 | 16.9 | 149 | ≤25 | 0.074-0.4 | 45 - 252 | 1800 | 238 |
| Φ4500 x 6400 | 15.6 | 172 | ≤25 | 0.074-0.4 | 54 - 306 | 2000 | 280 |
| Φ5030 x 6400 | 14.4 | 216 | ≤25 | 0.074-0.4 | 68 - 386 | 2600 | 320 |
| Φ5030 x 8300 | 14.4 | 266 | ≤25 | 0.074-0.4 | 88 - 500 | 3300 | 403 |
| Φ5500 x 8500 | 13.8 | 338 | ≤25 | 0.074-0.4 | 108 - 615 | 4500 | 525 |