Some Basic Information of Combination Crusher
Combination crusher mainly used for crushing all kinds of hard minerals, it can be widely used in mining, metallurgy, refractories, cement, coal, glass, ceramics, electricity and other industries. With advantages of large crushing ratio, high yield, high efficiency, energy saving, long lifetime of wearing parts etc.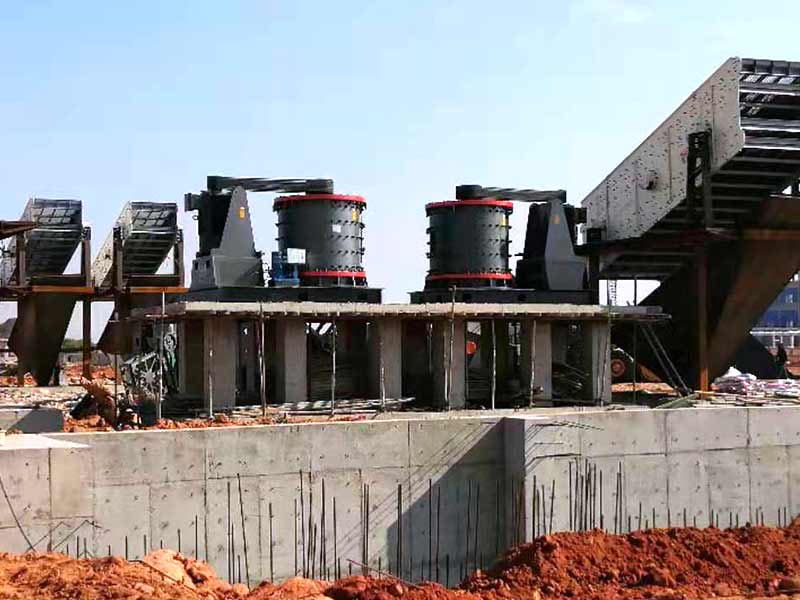 The Main Features of Combination Crusher
1. simple structure,low operation cost
2. large crushing ratio,energy saving
3. the function of both fine crushing and coarse grinding
4. can crush water content materails,the water content can reach about 8%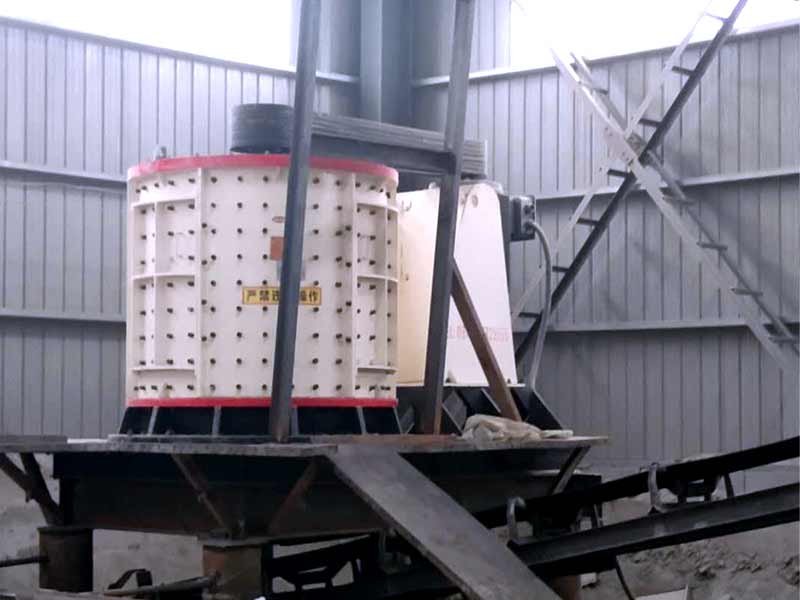 The Working Principle of Combination Crusher
Massive ores fall on the material dumping plate inside the crushing chamber, and under the eccentric force, it throws the materials onto the internal wall of the cylinder, and the materials will violently hit the impact plate installed on the internal wall, and at the same time, the materials hit with each other, so that the materials will be crushed or a lot of hairline fissure will be produced. Then the materials go into cone rotor chamber and spirals down in the cone space, after impacting and squeezing, the materials with fissure will be further crushed. Due to the slope between the cone rotor and the lining plate, the small materials are pushed to move down to automatically realize classification and crushing from big size to small size. Inside the cone rotor chamber, the materials are impacted by the hammer, and the materials running with high speed will hit with the impacting plate again, and the materials will also hit with each other, thus improving the crushing efficiency.
| | | | | | | | | | |
| --- | --- | --- | --- | --- | --- | --- | --- | --- | --- |
| Model | Motor Diameter(mm) | Roller Length(mm) | Main Shaft Rotation Speed (r/min) | Feeding Size(mm) | Discharging Size(mm) | Capacity(t/h) | Power Model | Power(kw) | Overall Dimension(mm) |
| 800 | 650 | 800 | 1350 | ≤50 | 0-5 | 5-15 | 4P | 30 | 2200x860x1980 |
| 1000 | 800 | 850 | 970 | ≤50 | 0-5 | 10-30 | 4P | 55 | 2700x1160x2000 |
| 1250 | 1000 | 850 | 740 | ≤50 | 0-5 | 20-60 | 4P | 75 | 2800x1400x2730 |
| 1500 | 1250 | 1000 | 650 | ≤50 | 0-5 | 110-132 | 4P | 110 | 3100x1900x2300 |
| 1750 | 1560 | 1410 | 600 | ≤50 | 0-5 | 40-100 | 4P | 185-200 | 3350x2100x2800 |
| 2000 | 1740 | 1550 | 500 | ≤50 | 0-5 | 80-200 | 4P | 220-250 | 4100x2660x2670 |