Product related videos
European grinding mill is to absorb the European advanced grinding technology and philosophy, with bevel gear overall transmission, internal thin oil lubrication system, curved air duct and many other improved new grinding equipment. Large production, low energy consumption, advanced production capacity of the European grinding mill to meet the customer demand for 1.6-0.045mm fine powder production.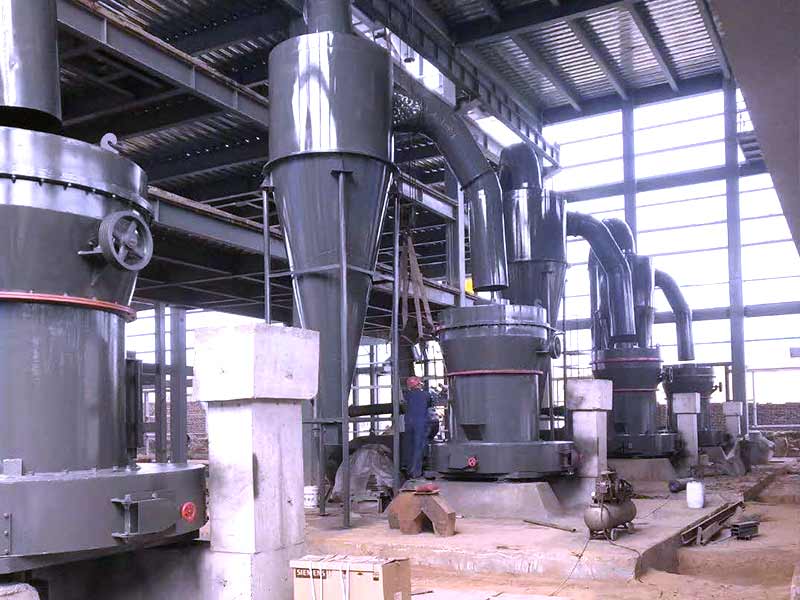 1. Efficient
Bevel gear overall drive reduces noise and increases drive efficiency and capacity.Inner automatic thin-oil lubricating system makes better lubrication for bearings
2. Economical
Edge-replaceable shovel saves you money and frequency-control separator and cyclone powder collector ensure high capacity
3. Advanced
Arc air channel reduces energy consumption and intelligent control ensures better operation
4. Environmentally friendly
Unique air recycling system and dust collector make clean environment
The system consists of grinding mill, separator, air blower, jaw crusher, vibrating feeder, hopper, dust collector, pipe, powder collector, electric cabinet, motors, etc.
Big lump materials are crushed to required size by jaw crusher, then elevated to buffering hopper through elevator, after that fed into the mill to be ground. Materials are to be ground between ring and rollers, and move up with the air flow, those particles which cannot pass the separator will fall down and be ground again, while others will be collected as finished product. Air flow passing through separator will go to the air blower for recycling, it's a closed system.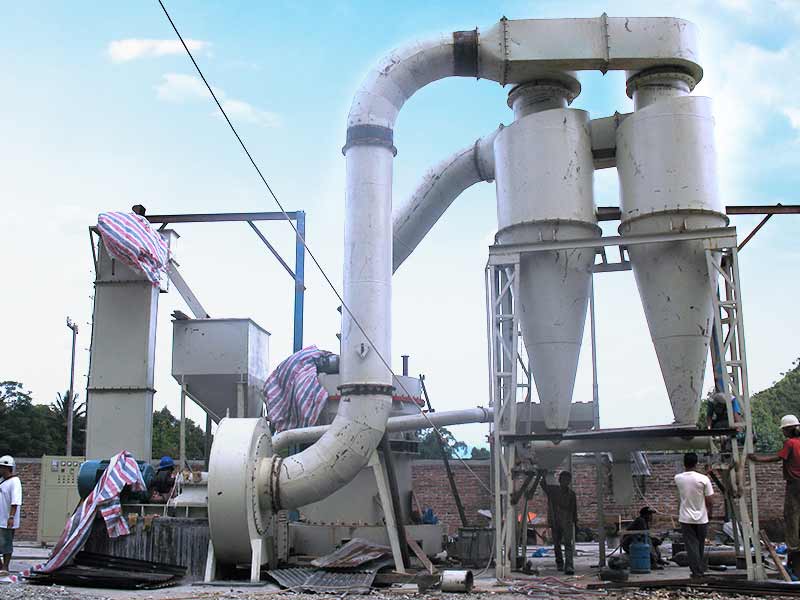 | | | | | | | | | | |
| --- | --- | --- | --- | --- | --- | --- | --- | --- | --- |
| Model | Grinding Ring Diameter | Main Power(kw) | Separator Power(kw) | Centrifugal fan Power(kw) | Main Mill Rotating Speed(r/min) | Feeding Size(mm) | Output Size(mm) | Capacity(t/h) | Overall Dimension(mm) |
| MTW110T | Ф1100 | 55-75 | 7.1-11 | 55-75 | 120 | ≤30 | 1.6-0.045 | 3-10 | 8425x7933x8642 |
| MTW138T | Ф1380 | 90-110 | 18.5-30 | 90-132 | 96 | ≤35 | 1.6-0.045 | 6-20 | 10920x9470x10227 |
| MTW158T | Ф1580 | 110-132 | 22-30 | 110-132 | 85 | ≤35 | 1.6-0.045 | 8-28 | 11327x9730x9540 |
| MTW175T | Ф1750 | 162-200 | 30-45 | 185-200 | 75 | ≤40 | 1.6-0.045 | 10-35 | 12195x9555x9916 |
| MTW215T | Ф2150 | 280-315 | 72-90 | 280-315 | 65 | ≤50 | 1.6-0.045 | 20-50 | 12922x12810x11226 |