Some Basic Information of High-efficiency Fine Crusher
High-efficiency Fine Crusher is medium and fine material crusher combining domestic and international stone and sand industry specific situation, and it absorbs latest technology. It adopts advanced production technique and unique structure design. Fine crusher combines the advantages of hammer crusher and impact crusher, it leads in medium soft material crusher field. High-efficiency Fine Crusher has stable working performance and simple technique and structure, high capacity and longer service life.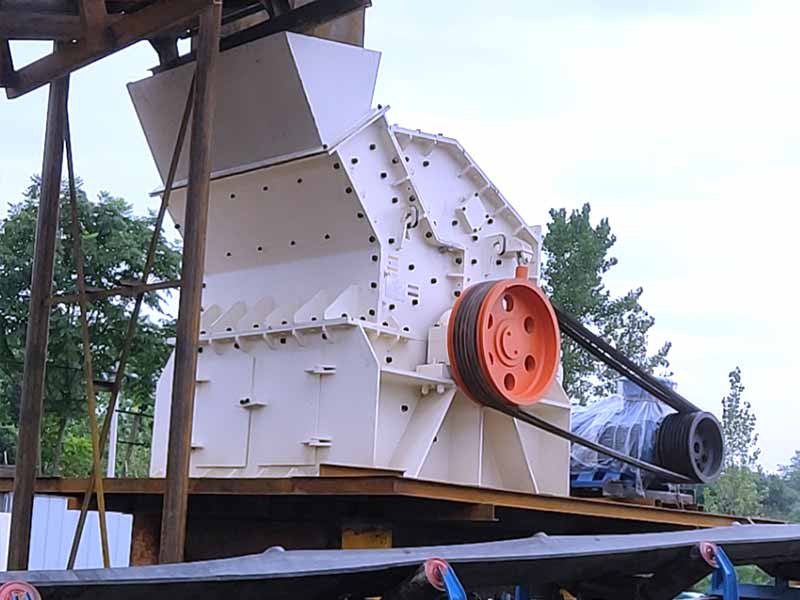 The Main Features of High-efficiency Fine Crusher
1.high efficiency
2.excellent grain size
3.less noise,less dust pollution
4.easy maintenance,low operation costs
5.simple structure and easy installation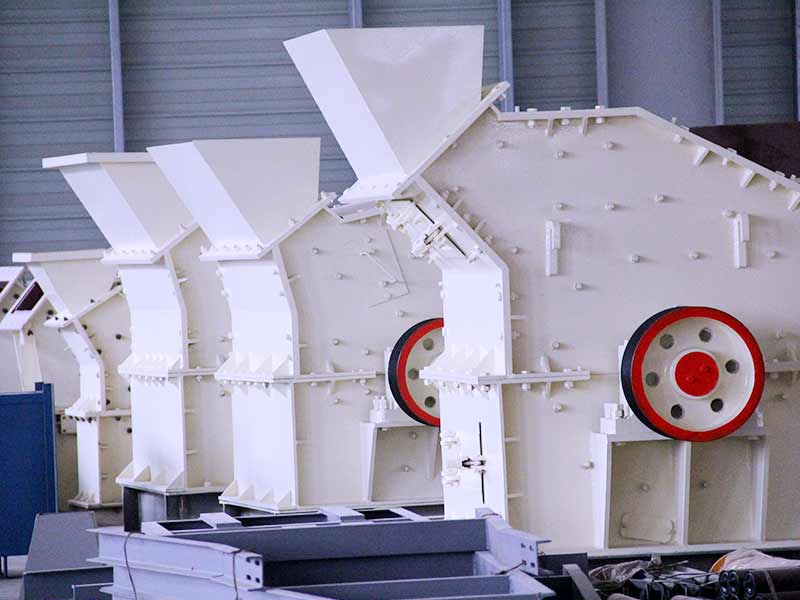 The Working Principle of High-efficiency Fine Crusher
PXJ High-Efficiency Fine Impact Crusher at run time, the material into the cavity, in the hammer and counterattack plate between the role of the initial break. After the initial broken material falls below the rejection of the material plate, was high-speed counterattack counter to counter, broken, grinding. In the material after a number of composite crushing, erosion and grinding to achieve ultra-fine effect.
| | | | | | | |
| --- | --- | --- | --- | --- | --- | --- |
| Model | Feeder Size(mm) | Feeder Opening Size(mm) | Discharging Size(mm) | Adjustable Size of Discharge Opening(mm) | Capacity(t/h) | Power(kw) |
| PXJ800×400 | ≤120 | 400×185 | ≤5 | 5-20 | 20-45 | 37-45 |
| PXJ800×600 | ≤180 | 500×250 | ≤5 | 5-20 | 35-55 | 45-55 |
| PXJ800×800 | ≤180 | 550×330 | ≤5 | 5-20 | 35-65 | 45-55 |
| PXJ1010×1010 | ≤180 | 1000×350 | ≤5 | 5-20 | 45-75 | 55-75 |
| PXJ1200×1000 | ≤180 | 1200×400 | ≤5 | 5-20 | 70-110 | 90-110 |
| PXJ1200×1200 | ≤180 | 1200×450 | ≤5 | 5-20 | 90-120 | 110-132 |
| PXJ1400×1400 | ≤190 | 1500×500 | ≤5 | 5-20 | 100-150 | 160 |
| PXJ1600×1600 | ≤190 | 1600×550 | ≤5 | 5-20 | 170-250 | 250 |
| PXJ1800×1800 | ≤190 | 1800×800 | ≤5 | 5-20 | 250-310 | 315 |