Product related videos
Multi-cylinder hydraulic cone crusher is suitable for crushing above medium hardness of various minerals and rocks, such as limestone, iron ore, pebbles, non-ferrous metal ore, granite, basalt, limestone, quartzite and sandstone. Its high speed, high crushing capacity and unique patented design make the final products with a very high quality cube type, and the characteristics of easy to maintain ensure excellent high stability of the operation. It is the world- renowned, and the latest generation of hydraulic cone crusher in the mining construction industry compared to the spring cone crusher.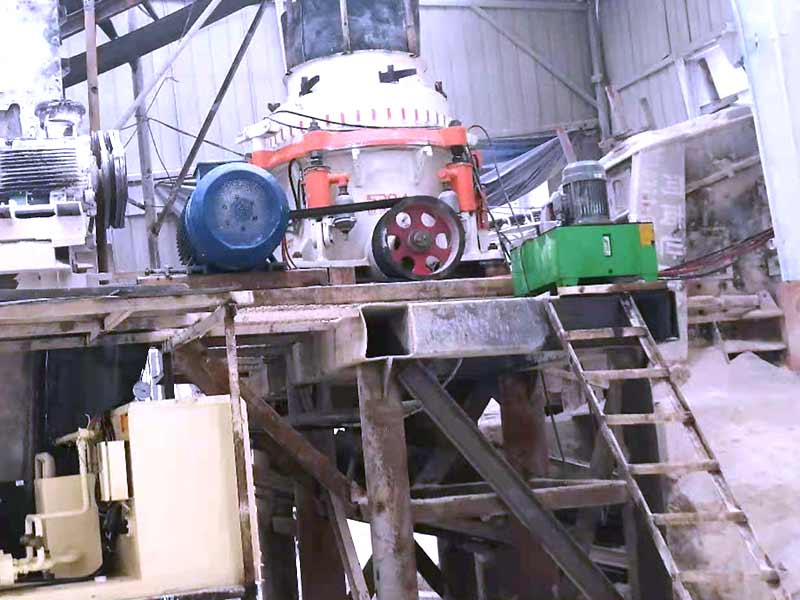 1.Stable operational capacity.
2.High production capacity,35% -60% higher than spring cone crusher.
3.Perfect finished particles,final product gradation more reasonable.
4.High crushing efficiency, 5% -15%higher than spring cone crusher.
5.Advanced lubrication mechanism,bearing lubrication double protection and overload protection.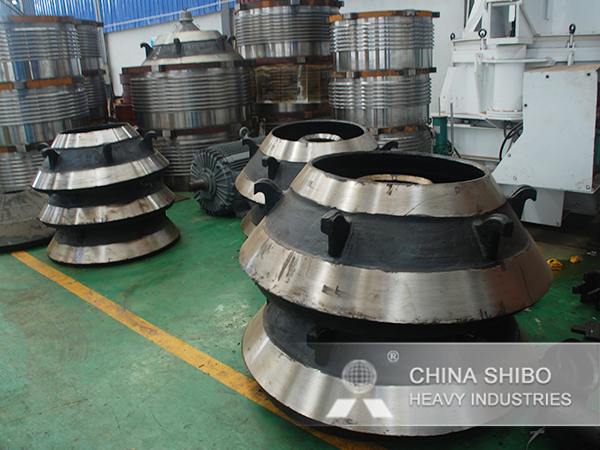 Under the leading role of eccentric sleeve, the movable cone of the HP Series high-efficiency hydraulic cone crusher does rotary and pendulum movement which drives the broken walls squeeze and twist the raw material between the rolling ace tabular wall and it. According to laminated theory, the raw material is crushed and polished following their own texture by the force from different directions. Stable aggregate are produced finally. The eligible raw material falls down from the gap of the broken wall. The others will be kept crushing until it reaches the desired size.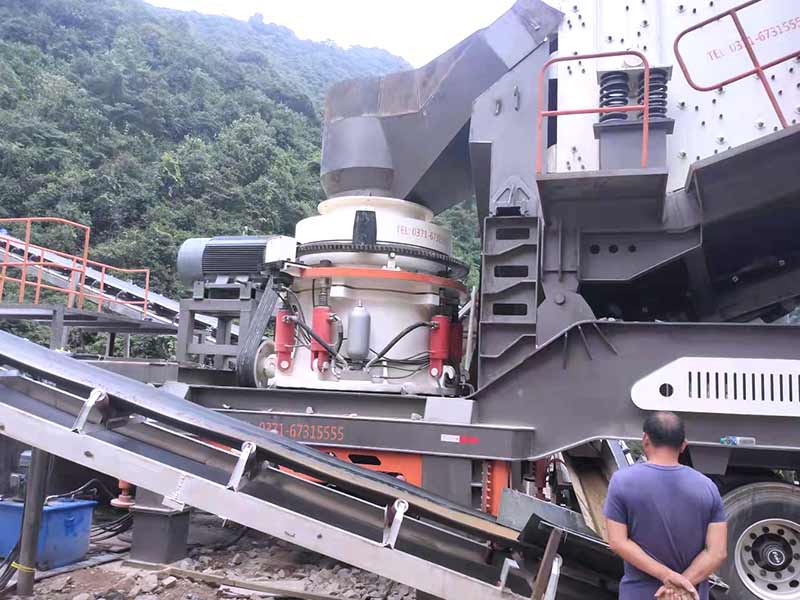 Model
Cavity Type
Feeding Size(mm)
Closed side feeding size(mm)
Minimum Discharge Opening (mm)
Motor Power(kw)
Capacity(t/h)
Weight (t)
HP100
C1 Extra coarse
175
140
19
4P 100
45-140
8.4
C2 Coarse
125
105
13
M Medium
100
70
10
F1 Fine
71
50
9
F2 Extra fine
33
20
6
HP200
C2 Coarse
235
190
19
4P 160
90-250
10.4
M Medium
171
120
16
F1 Fine
150
95
13
F2 Extra fine
116
70
8
HP300
C1 Extra coarse
265
230
25
4P 220
115-440
18.1
C2 Coarse
240
210
20
M Medium
190
150
15
F1 Fine
145
105
11
F2 Extra fine
120
80
8
HP400
C1 Extra coarse
360
290
30
4P 315
140-630
25
C2 Coarse
310
250
25
M Medium
260
196
20
F1 Fine
182
110
13
F2 Extra fine
135
90
10
HP500
C1 Extra coarse
370
330
38
4P 400
175-790
36
C2 Coarse
320
290
28
M Medium
245
210
22
F1 Fine
180
130
13
F2 Extra fine
150
95
10
HP800
C1 Extra coarse
450
352
38
4P 830
260-1200
68.5
C2 Coarse
373
298
32
M Medium
340
275
25
F1 Fine
280
230
16
F2 Extra fine
235
150
10
capacity(t/h)
| | | | | | | | | | | | | |
| --- | --- | --- | --- | --- | --- | --- | --- | --- | --- | --- | --- | --- |
| Model | 6mm | 8mm | 10mm | 13mm | 16mm | 19mm | 22mm | 25mm | 32mm | 38mm | 45mm | 51mm |
| HP100 | 45-55 | 50-60 | 55-70 | 60-80 | 70-90 | 75-95 | 80-100 | 90-115 | 100-150 | | | |
| HP200 | | 65-85 | 90-125 | 110-150 | 135-180 | 150-195 | 160-210 | 170-225 | 190-235 | 210-250 | | |
| HP300 | | 85-120 | 115-140 | 150-185 | 180-220 | 200-240 | 220-260 | 235-290 | 250-320 | 300-380 | 350-440 | |
| HP400 | | | 135-180 | 190-230 | 225-275 | 250-320 | 270-350 | 295-380 | 290-375 | 355-490 | 410-565 | 460-625 |
| HP500 | | | 200-250 | 230-290 | 280-350 | 320-400 | 345-430 | 370-460 | 405-535 | 445-605 | 510-700 | 580-790 |
| HP800 | | | 265-340 | 320-425 | 385-510 | 425-540 | 470-605 | 495-740 | 545-800 | 600-945 | 690-1050 | 785-1200 |