Mobile cone crusher with a cone crusher as the main rock crusher equipment.In the application of mobile crushing station, it is equipped with high performance and high-capacity CS cone crusher and HP Serious Hydraulic Cone Crusher in two-stage and three-stage fine crushing.Mobile cone crusher can achieve high productivity,large crushing ratio and excellent grain shape.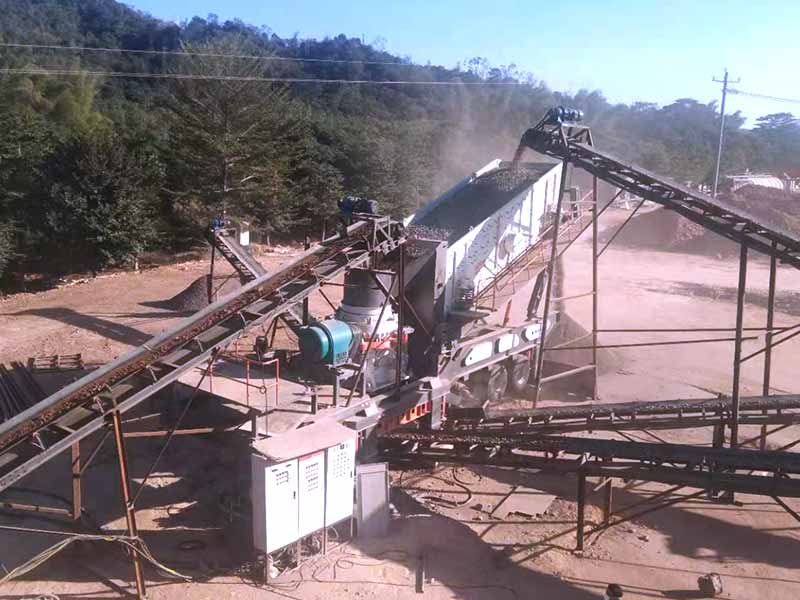 1.High crushing efficiency
2.Convenient for road transportation
3.Compact structure,occupy less space
4.Reliable and stable quality assurance
5.Light and reasonable structural design
Materials are evenly transported to cone crusher by vibrating feeder, after cone crusher makes primary crushing, a cycle system forms by circular vibrating screen, materials get cycle crushing, finished products are output by belt conveyor and continuous crushing operations go. Mobile cone crusher plant can remove circular vibrating screen based on the actual production, materials are directly made primary crushing, equipped with another crushers, it is convenient and flexible to operate.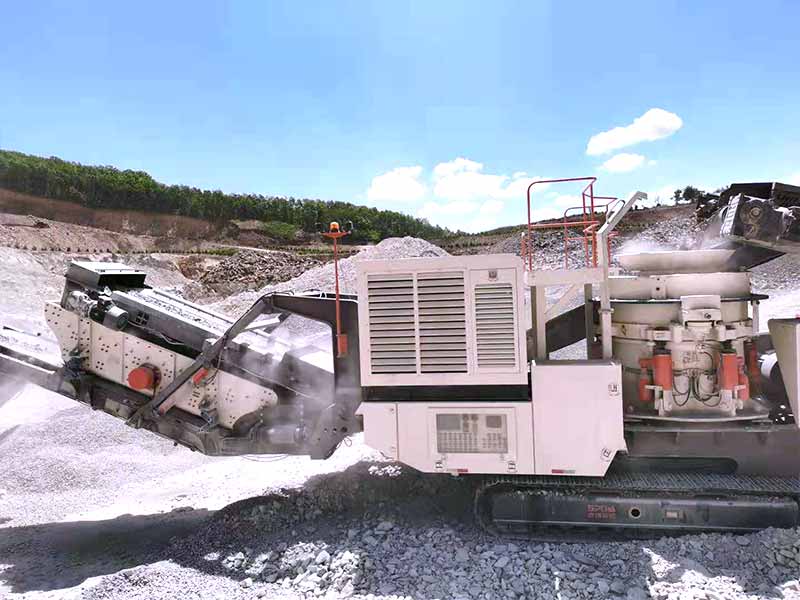 | | | | | |
| --- | --- | --- | --- | --- |
| Item | Unit | MC75 | MC160 | MHC220 |
| Transportation Length | mm | 14000 | 16000 | 16000 |
| Transportation Width | mm | 3100 | 3100 | 3100 |
| Transportation Height | mm | 4300 | 4500 | 4500 |
| Max Length | mm | 14000 | 16400 | 16400 |
| Max Width | mm | 3400 | 3400 | 3400 |
| Max Height | mm | 4700 | 4700 | 4700 |
| Weight | t | 34.5 | 49.5 | 41 |
| Tire Configuration | | Dual-axial | Dual-axial | Dual-axial |
| Crusher | | CS75 | CS160 | SHC220 |
| Belt Conveyor Under Vibrating Screen | | B800x6M | B800x7M | B800x7M |
| Vibrating Screen | | 3YZS1848 | 3YZS1860 | 3YZS1860 |