Some Basic Information of Mobile Jaw Crusher
Wheel-mounted jaw crusher also called Portable jaw crusher, it is mainly for primary crushing.The main parts include jaw crusher,vibrating feeder,vibratory screen,belt conveyor,etc.Also mobile jaw crusher can be used for fine crushing,just replace jaw crusher with hammer crusher,then we can reduce the crushing process.So mobile jaw crusher has various application.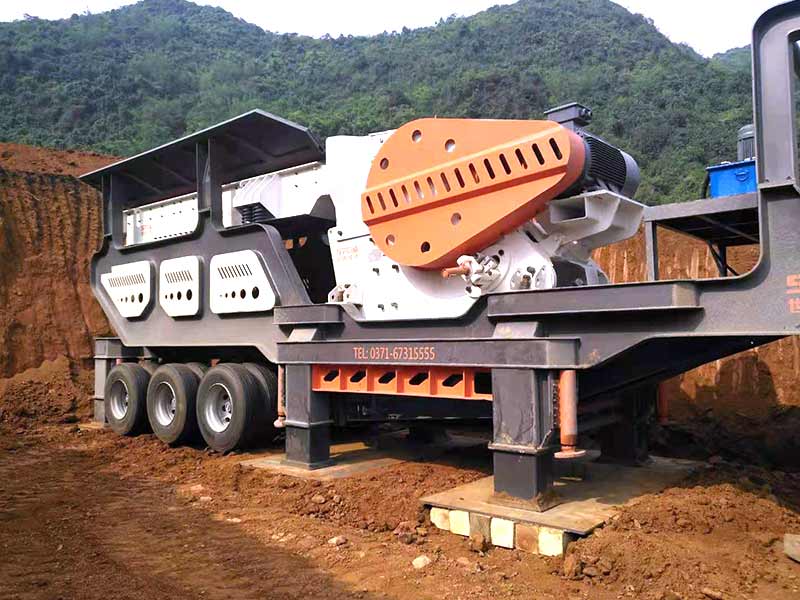 The Main Features of Mobile Jaw Crusher
1.Large crushing ratio;
2.Moving flexible and High performance;
3.Compact structure and occupy less space;
4.Shorter transportion time and lower installation cost;
5.Flexible parking function, quickly access to the operating mode;
6.Versatile body combining alternative equipment,meet customers personalized needs.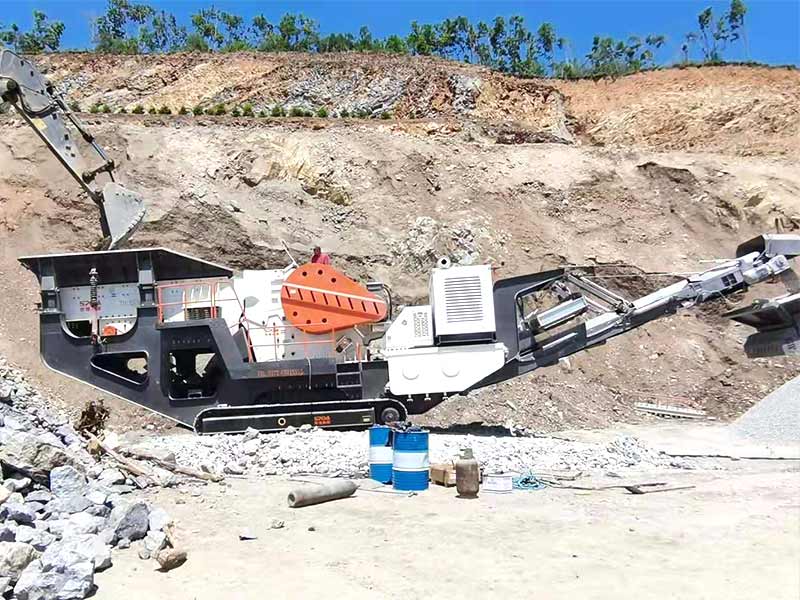 The Working Principle of Mobile Jaw Crusher
Materials are fed to the jaw crusher evenly and gradually by vibrating feeder for primary crushing. And then the crushed materials will be transferred to circular vibrating screen to form a closed-circuit system for cycle crushing. The finished materials will be transferred out by belt conveyors. This is a continuous crushing operations. And the circular vibrating screen can be removed according to the actual production demands, just to crush raw materials directly for primary crushing. So that it will be convenient and flexible to work together with other assorted crushing machines.
| | | | | |
| --- | --- | --- | --- | --- |
| Model | Device Configuration | Adjustable Range Of Discharge Opening(mm) | Capacity(t/h) | Transport Dimension(mm) |
| SL15L | ZSW3896+LF150 | 40-100 | 100-200 | 13050X2950X3100 |
| SL25L | ZSW4211+LF250 | 50-120 | 200-400 | 12750X3000X3700 |
| SL35L | ZSW4213+LF350 | 50-200 | 300-500 | 14360X3000X3800 |
| SE69L | ZSW3896+PE69 | 60-125 | 100-180 | 12500X2950X3000 |
| SC96L | ZSW3896+SC96 | 60-175 | 120-455 | 13500X3400X2800 |
| SC106L | ZSW4211+SC106 | 70-200 | 155-580 | 14400X3600X3000 |
| SC110L | ZSW1349+SC110 | 70-250 | 190-625 | 18470X6840X4700 |