Some Basic Information of PCL Vertical Shaft Impact Crusher
PCL vertical impact crusher commonly known as sand making machine. It is a high energy and low consumption equipment with international advanced level. Its performance plays an irreplaceable role in various ore fine-breaking equipments. Effective, practical and reliable crushing machine.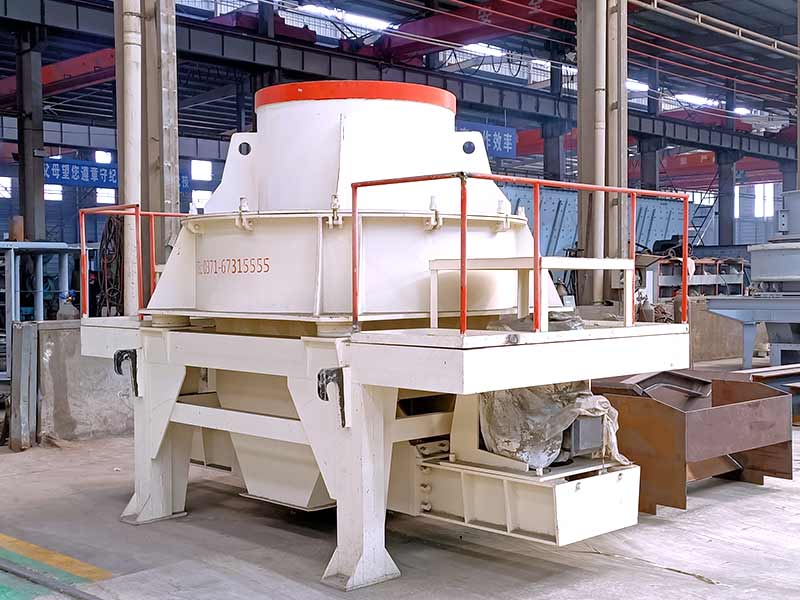 The Main Features of PCL Vertical Shaft Impact Crusher
1. Low noise and less dust.
2. Small size and light weight.
3. Simple and reasonable structure.
4. High efficiency and low operation cost.
5. With fine crushing and coarse crushing function.
6. Final product is cube and can be used as a shaping machine.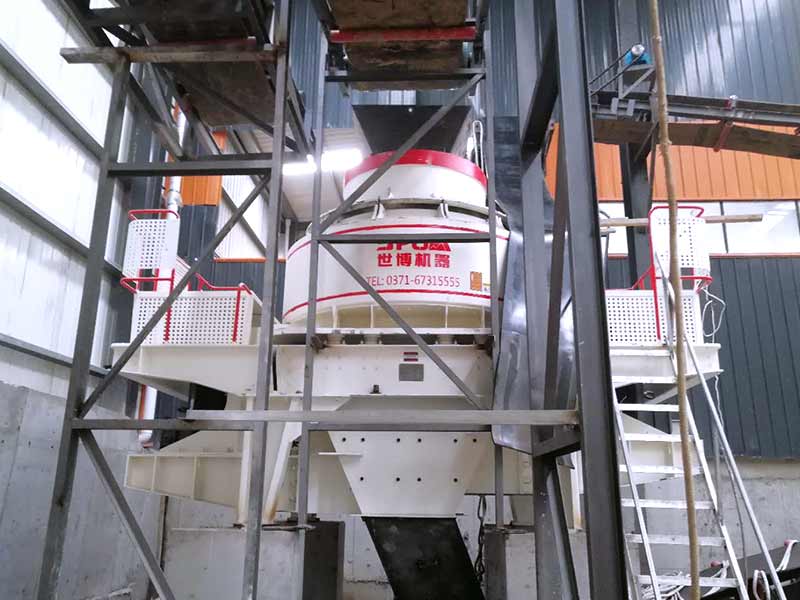 The Working Principle of PCL Vertical Shaft Impact Crusher
Material from the hopper into the sand machine, the material will be divided into two parts by the distributor, part of the feeder into the middle of the high-speed rotation of the impeller, the rapid acceleration in the impeller, the acceleration up to hundreds of times the acceleration of gravity, And then at 60-70 m / s from the impeller three uniform flow of the projectile out, first with the distributor around the self-falling part of the material impact crushing, and then hit the vortex chamber on the material lining , By the material lining rebound, oblique impact to the top of the vortex cavity, but also to change its movement direction, deflecting downward movement, from the impeller flow out of the material to form a continuous material curtain. Such a piece of material in the vortex crushing chamber by two times as many times the probability of impact, friction and grinding crushing effect. The broken material is discharged from the lower discharge port. And the circulation of the system to form a closed circuit, the general cycle of three times the material can be broken into 20 mesh below. In the whole crushing process, the material is self-impact crushing, not in direct contact with the metal components, but with the material lining impact, friction and crushing, which reduces the angle of pollution, to extend the mechanical wear time. Vortex cavity inside the clever air from the cycle, eliminating the dust pollution.
| | | | | | | |
| --- | --- | --- | --- | --- | --- | --- |
| Model | Feeder Size(mm) | Power(KW) | Rotation Speed(r/min) | Capacity(t/h) | Overall Dimension (mm) | Total weight (kg) |
| PCL-600 | 35 | 37-55 | 2000-3000 | 12-30 | 2500×1620×2600 | 5600 |
| PCL-750 | 45 | 55-75 | 1500-2500 | 25-55 | 2700×1760×2800 | 7600 |
| PCL-900 | 50 | 110-150 | 1200-2000 | 55-100 | 3900×2000×3070 | 12600 |
| PCL-1050 | 60 | 150-180 | 1000-1700 | 100-160 | 4600×2350×3450 | 17300 |
| PCL-1250 | 60 | 264-320 | 850-1450 | 160-300 | 4500×2400×3700 | 22500 |
| PCL-1350 | 60 | 320-400 | 800-1193 | 200-360 | 5200×2700×3800 | 27600 |