Some Basic Information of PCZ Hammer Crusher
PCZ series hammer crusher is a new type of stone crusher based on PC series. With a hammer pin diameter, hammer weight, hit the line speed high significant features. With a large particle size, high crushing ratio, low maintenance costs.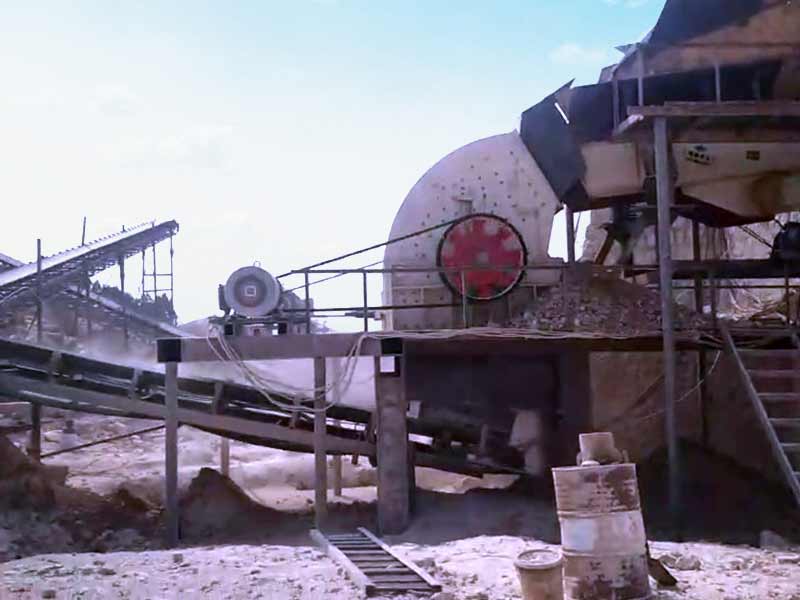 The Main Features of PCZ Hammer Crusher
1.large crushing ratio
2.convenient maintenance
3.The granularity can be adjusted
4.wear resistant and impact resistant
5.compact structure and few easy-wearing parts
6.sealed structure,less pollution and ash leakage of the machine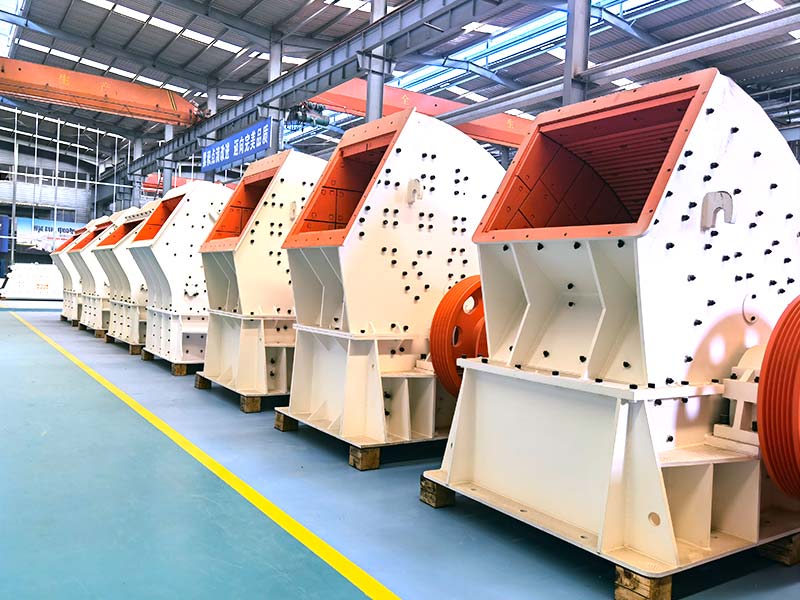 The Working Principle of PCZ Hammer Crusher
The electromotor drives the rotor to rotate with high speed in the crushing chamber. The materials are fed into the machine from the upper feeding mouth and are crushed under the hitting, impacting, cutting and grinding of the hammer which is moving with high speed. On the bottom of the rotor, there is sieve plate and the crushed materials that is smaller than the screen size are discharged from the sieve plate, and the coarse particles bigger than the screen size are retained on the sieve plate to be hit and ground again by the hammer and finally be discharged from the machine from the sieve plate.
| | | | | | | |
| --- | --- | --- | --- | --- | --- | --- |
| Model | Specification | Feeding Size(mm) | Feeder Opening Size(mm) | Capacity(t/h) | Motor Power(kw) | Overall Dimension(mm) |
| PCZ1308 | 1310X790 | 850X800 | ≤500 | 100-160 | 132kw-4 | 2818×2100×2390 |
| PCZ1512 | 1500X950 | 1200X900 | ≤600 | 250-400 | (160kw-4)*2 | 3220×2520×2800 |
| PCZ1615 | 1500X1160 | 1480X1200 | ≤650 | 400-800 | (220kw-4)*2 | 3665×2915×3440 |
| PCZ1620 | 1660X1900 | 2000X1200 | ≤1200 | 800-1000 | 400KW*2 | 3500×3100×3200 |
| PCZ1820 | 1800X1964 | 2000X1200 | ≤800 | 800-1500 | 800KW-6 | 3474×3822×3520 |
| PCZ2125 | 2100X2486 | 2600X1960 | ≤1200 | 2000-3000 | 1250KW-6 | 5057×4565×4666 |
| | | | | | | |
| --- | --- | --- | --- | --- | --- | --- |
| Model | Specification | Feeding Size(mm) | Feeder Opening Size(mm) | Capacity(t/h) | Motor Power(kw) | Overall Dimension(mm) |
| PCZ0706 | 700x570 | 618x510 | ≤400 | 75 | 50-70 | 1950x1340x1480 |
| PCZ0808 | 800x750 | 780x610 | ≤500 | 132 | 80-100 | 2280x1790x1670 |
| PCZ0910 | 900x1000 | 1070x750 | ≤600 | 150-200 | (110kw-4)*2 | 2600x2200x2050 |
| PCZ1012 | 1000x1180 | 1255x810 | ≤200 | 250-300 | (132kw-4)*2 | 2800x2400x2300 |
| PCZ1213 | 1200x1280 | 1350x900 | ≤200 | 300-350 | (160kw-4)*2 | 2970x2625x2580 |
| PCZ1216 | 1270x1490 | 1530x920 | ≤250 | 400-500 | (200kw-4)*2 | 3070x2840x2580 |
| PCZ1220 | 1220x1950 | 2000x920 | ≤250 | 500-700 | (250kw-4)*2 | 3080x2280x2580 |
| PCZ1622 | 1580x2150 | 2290x960 | ≤300 | 600-900 | 630kw-6 | 4095x3495x2960 |