Hot-sale Models and Capacity of Rotary Dryer
Rotary dryer is used for drying metal concentrates, tail ore and grain. It is also conventional drying equipment in cement plant.
Φ1.2×8.0, Φ1.5×12, Φ1.8×14, Φ2.2×16, Φ2.4×18 are the hot-sale models.
Its production capacity can reach 1.9-76 t/h.
mineral ore, carbide mud residue, gravel, quartz sand, etc., can be processed.
It is widely used in mining, metallurgy, construction, cement and so on.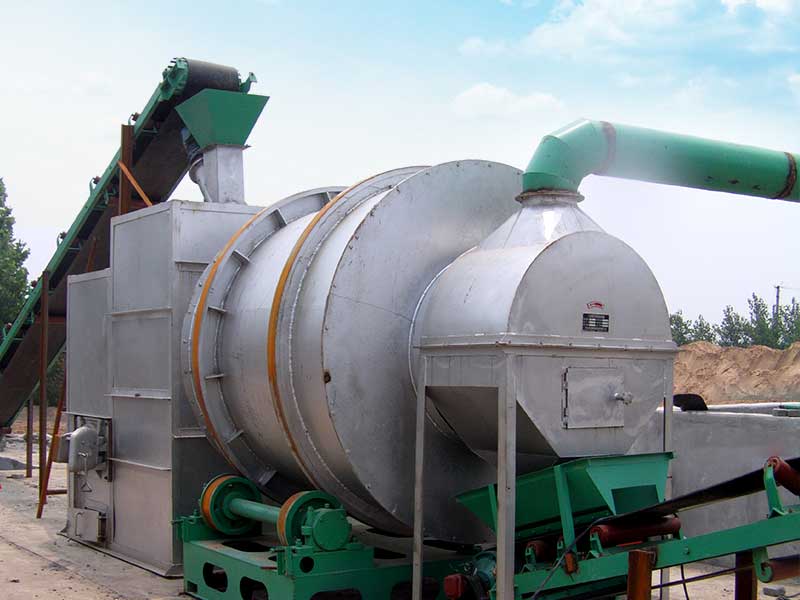 Get the latest price list
1. Just leave us your email, or whatsapp, we send the latest price list to you. Whenever, 7X24 hours online service is waiting for you.
2. Tell us your requirement, then we prepare the quotation for you at once, including the cheap price and good quality.
3. Just compare with the other companies, our company will not let you down.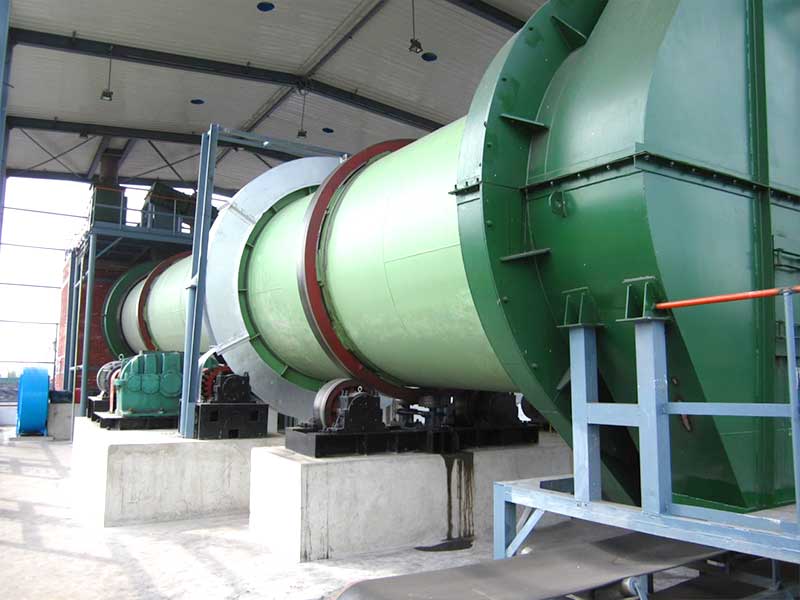 | | | | | | | |
| --- | --- | --- | --- | --- | --- | --- |
| Spec./m(Dia.×Length)(m) | Shell Cubage(m³) | Capacity(t/h) | Installation Obliquity(%) | Highest Inlet Air Temperature(℃) | Main Motor(kw) | Totalweight(t) |
| Φ1.2×8.0 | 9 | 1.9-2.4 | 3-5 | 700-800 | 7.5 | 9 |
| Φ1.2×10 | 11.3 | 2.4-3.0 | 3-5 | 700-800 | 7.5 | 11 |
| Φ1.5×12 | 21.2 | 4.5-5.7 | 3-5 | 700-800 | 15 | 18.5 |
| Φ1.5×14 | 24.7 | 5.3-6.6 | 3-5 | 700-800 | 15 | 19.7 |
| Φ1.5×15 | 26.5 | 5.7-7.1 | 3-5 | 700-800 | 15 | 20.5 |
| Φ1.8×12 | 30.5 | 6.5-8.1 | 3-5 | 700-800 | 18.5 | 21.5 |
| Φ1.8×14 | 35.6 | 7.6-9.5 | 3-5 | 700-800 | 18.5 | 23 |
| Φ2.2×12 | 45.6 | 9.7-12.2 | 3-5 | 700-800 | 22 | 33.5 |
| Φ2.2×14 | 53.2 | 11.4-14.2 | 3-5 | 700-800 | 22 | 36 |
| Φ2.2×16 | 60.8 | 13.0-16.2 | 3-5 | 700-800 | 22 | 38 |
| Φ2.4×14 | 63.3 | 13.5-16.9 | 3-5 | 700-800 | 37 | 45 |
| Φ2.4×18 | 81.4 | 17.4-21.7 | 3-5 | 700-800 | 37 | 49 |
| Φ2.4×20 | 90.4 | 19.3-24.1 | 3-5 | 700-800 | 45 | 54 |
| Φ2.4×22 | 99.5 | 21.2-26.5 | 3-5 | 700-800 | 45 | 58 |
| Φ2.6×24 | 127.4 | 27.2-34.0 | 3-5 | 700-800 | 55 | 73 |
| Φ3.0×20 | 141.3 | 30.1-37.7 | 3-5 | 700-800 | 75 | 85 |
| Φ3.0×25 | 176.6 | 37.7-47.1 | 3-5 | 700-800 | 75 | 95 |
| Φ3.2×25 | 201 | 42.9-53.6 | 3-5 | 700-800 | 90 | 110 |
| Φ3.6×28 | 285 | 60.8-76.0 | 3-5 | 700-800 | 160 | 135 |