Case Study
A Sri Lanka private quarry needs upgrading its equipments,need discharging size is 0-5(mm),5-10(mm),10-25(mm)and require the productionis 200 tons per hour.
Production Process
The raw material is transferred to jaw crusher evenly for primary crushing by vibrating feeder from the hopper, and the particle will be crushed to about 100-120mm from500mm. Then the semi-finished products will be transferred to PYB1200 cone crusher though a belt conveyor, after this crushing, through a belt conveyor the material is fed into the vibrating screen, which can be separated into 0-5mm, 5-10mm, 10-25mm and larger than 25mm ones. The unsuitable larger than 25mm ones will be transferred back to the cone crusher for further crushing, others will be stacked as finished products.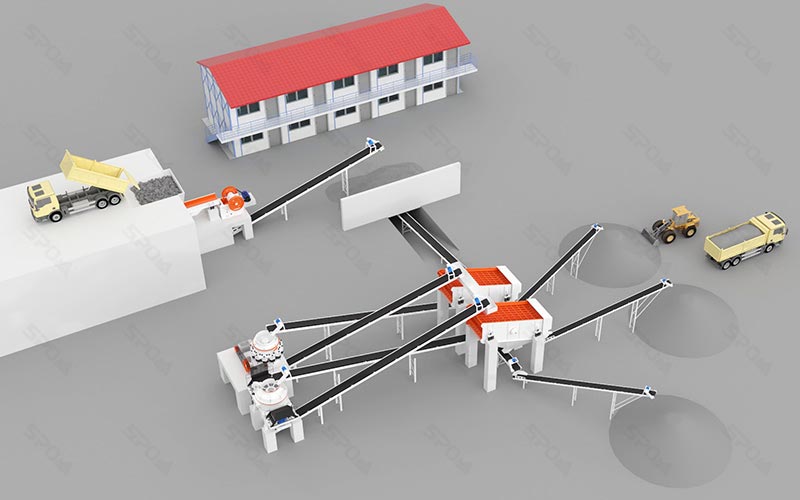 Summary
After one month production, transportation, installation, commissioning and trial operation. Currently the equipment is steadily performed and well operated.