Product related videos
Tire-type mobile crushing plant is a new type of mobile crushing equipment, which can supply the customers the best crushing and screening solutions. Considering from the customers' standpoint, efficiently integrates the feeding equipment, crushing equipment, screening equipment, effectively solving the site constraints of the fixed crushing plants. It not only avoids the site infrastructure, but also expands the material stack space due to the compact equipment layout. Mobile crushing plant has the obvious advantages of crushing while moving, winning more and more customers' recognition, Mobile crushing plant is divided into mobile jaw crusher plant, mobile impact crusher plant, mobile cone crusher plant, which is widely used in the road and bridge construction, urban construction, metallurgy, energy, and other crushing and screening industries.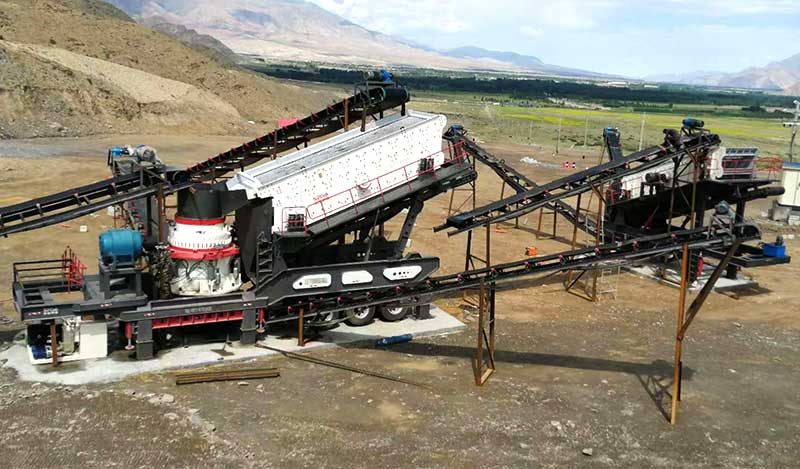 1.Stable performance;
2.Moving flexible and High efficiency;
3.Compact structure and occupy less space;
4.Shorter transportion time and lower installation cost;
5.Flexible parking function, quickly access to the operating mode;
6.Versatile body combining alternative equipment can meet customers personalized needs.
The tire-type mobile crushing plant has the series of specifications, based on different requirements of the crushing process composed of "first crushing after screening" or "first screening after crushing" process. The crusher which can be combined in accordance with the actual needs of coarse crushing or fine crushing, can also be combined into coarse screening ,medium screening and fine screening system with high flexibility, can meet the needs of different customers.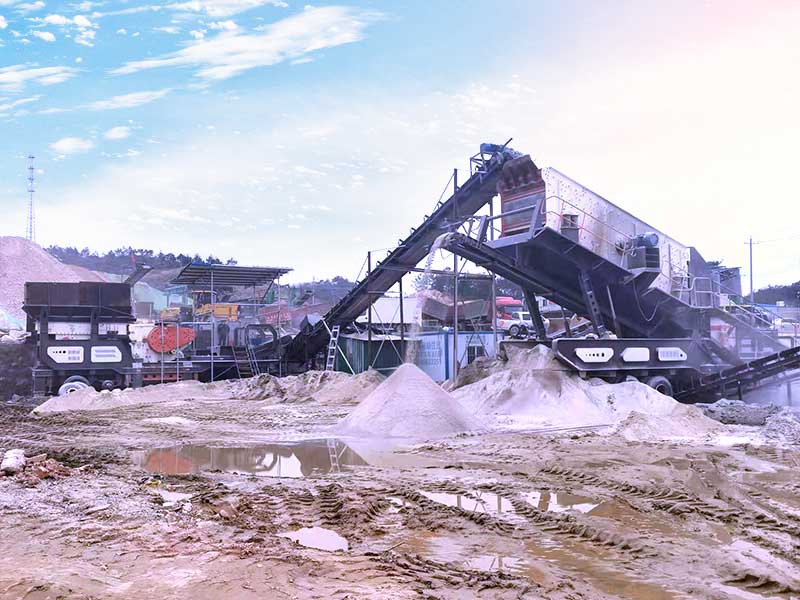 The Standard Model
Corollary Equipment
Corollary Equipment
Overall Dimension(mm)
Mode
Feeding Size(mm)
Processing Capacity(t/h)
S-CS75
3YZK1848
CS75
≤160
59-163
12600×2800×4400
S-CS110
3YZK1860
CS110
≤178
100-200
13800×3000×4400
S-CS160
3YZK2160
CS160
≤188
132-253
13800×3000×4400
S-CS220
3YZK2160
CS220
≤230
215-330
14500×3000×4500
S-HQ300
3YZK1848
SHQ300
≤160
65-168
12600×2800×4400
S-HQ400
3YZK1860
SHQ400
≤230
105-205
13800×3000×4400
S-HQ500
3YZK2160
SHQ500
≤240
180-290
14500x3000x4600
S-H420
3YZK1848
SH420
≤240
85-170
12600×2900×4400
S-H430
3YZK1860
SH430
≤360
120-345
13800×3000×4500
S-H440
3YZK2160
SH450
≤450
255-605
14800×3200×4600
S-HP100
3YZK1860
SHP100
≤140
75-140
13800×2900×4300
S-HP200
3YZK2160
SHP200
≤185
145-250
14200×3000×4500
S-HP300
3YZK2160
SHP300
≤230
220-440
16500×3200×4600
S-PF1214
3YZK1860
PF1214
≤300
100-200
14500×2900×4500
S-PF1315
3YZK2160
PF1315
≤350
130-280
15200×3000×4500
S-PF1320
3YZK2460
PF1320
≤500
180-400
15200×3000×4500
S-S1860
 
3YZK1860
≤400
65-586
10500×2700×4200
S-S2160
 
3YZK2160
≤400
81-720
10500×3000×4500
S-S2460
 
3YZK2460
≤400
100-810
10500×3200×4500