Product related videos
During the processing, this machine can transfer the bulk, granular materials to the crushers from the stock bin evenly and continuously in the given time. In the stone and sand production lines, it can feed the crushing equipments continuously and screen the materials coarsely. It is widely used in the crushing and screening equipments of metallurgy, coal, chemical industry, construction material, grinding industry, etc. With a smooth vibration, reliable, simple structure, to prevent dust pollution and so on.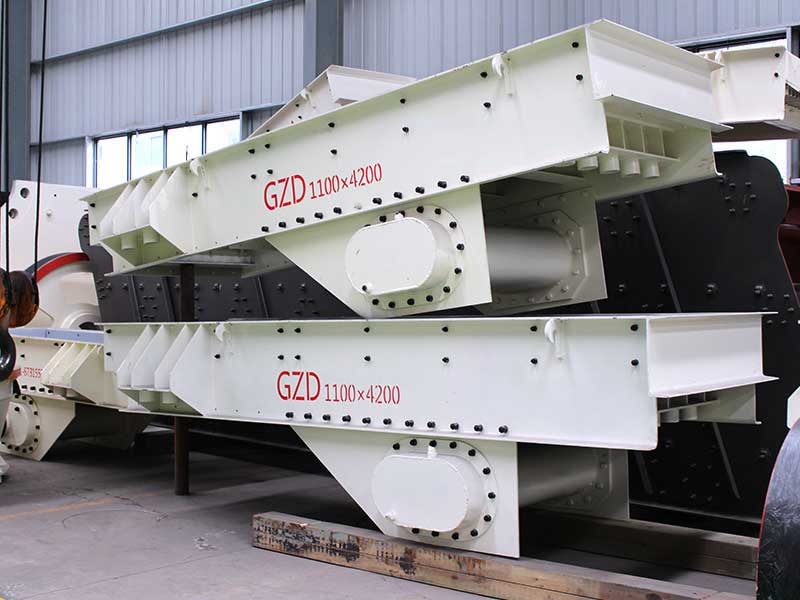 1. Stable and long service life;
2. Easy to adjust;
3. Reliable operation;
4. Easy maintenance;
5. No pollution.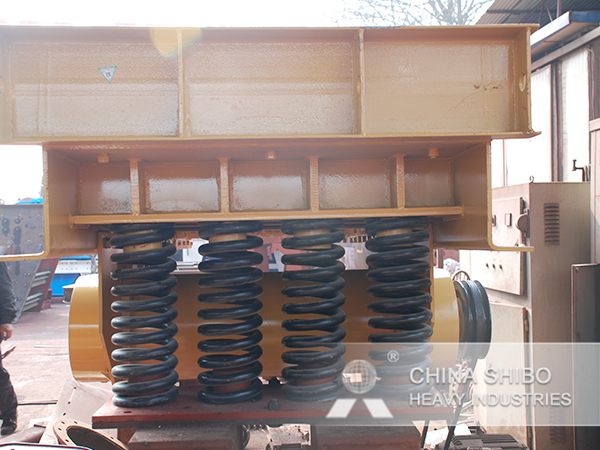 The electromotor drives the eccentric block of the exciter to rotate with high speed through the v-shaped belt. The eccentric block can produce big eccentric force, and the exciting screen box will do circular motion with certain amplitude. The materials on the slant screen will be influenced by the impulse transmitted from the screen box and do continuous throwing motion, and the materials smaller than the screen hole will go through the screen, thus realizing classifying.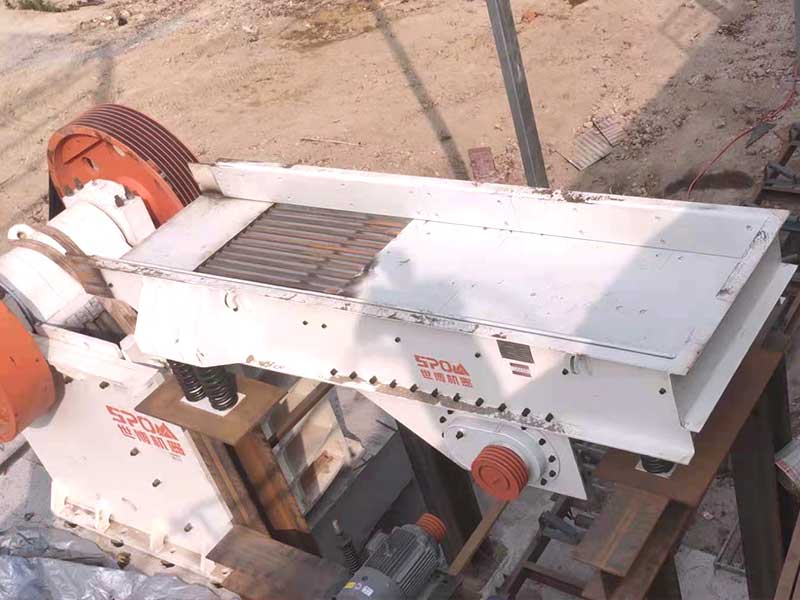 | | | | | | |
| --- | --- | --- | --- | --- | --- |
| Model | Size of Trough(mm) | Feeding Size(mm) | Motor Power(kw) | Capacity(t/h) | Overall Dimension(mm) |
| GZD-650X2300 | 650X2300 | ≤300 | 1.1X2 | 80 | 2300X1360X780 |
| ZSW-850X3000 | 850X3000 | ≤400 | 7.5 | 80-120 | 3110X1800X1600 |
| ZSW-960X3800 | 960X3800 | ≤500 | 11 | 120-210 | 3850X1950X1630 |
| ZSW-1100X4200 | 1100X4200 | ≤580 | 15 | 200-430 | 4400X2050X1660 |
| ZSW-1100X4900 | 1100X4900 | ≤580 | 15 | 280-500 | 5200X2050X1700 |
| ZSW-1300X4900 | 1300X4900 | ≤650 | 22 | 450-600 | 5200X2350X1750 |
| ZSW-1300x6000 | 1300x6000 | ≤700 | 30 | 450-680 | 6100X2350X1750 |
| ZSW-1500X6000 | 1500X6000 | ≤1000 | 37 | 400-800 | 6100X2550X1860 |