1060 jaw crusher is belonging to PE series, whose feeding size is 1060mm, and it has the function of lower investment cost, reasonable structure, stable operation, better shape and fineness. It often is used for the coarse and primary crushing in the whole production line.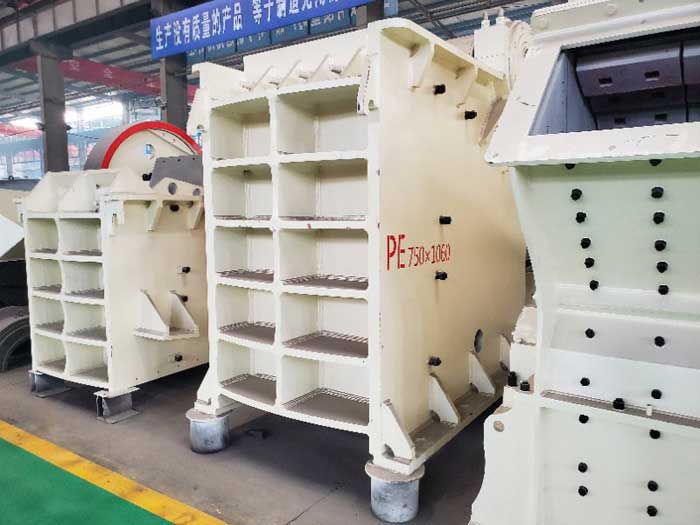 The capacity of PE1060 is between 110-390t/h. it has five models including: PE-750*1060, PE-800*1060, PE-830*1060, PE-870*1060, PE-900*1060, so its capacity is different. 750*1060 is the one that commonly used by our customers. The motor disposed on the models above on is 8P 110kw, whose rotor speed is 250r/min.
Impact crusher and cone crusher both can be used for the secondary crusher, so PE1060 jaw crusher often is configured with impact crusher or cone crusher in the production line. Impact crusher is much better in processing soft materials such as limestone, gangue while cone crusher is better in the hard materials such as basalt, granite.