Sand making machine is widely used to crush quartz, sandstone, pebble, limestone, basalt and other stones into sand. It is widely used in the building, highway, construction, concrete plant,etc.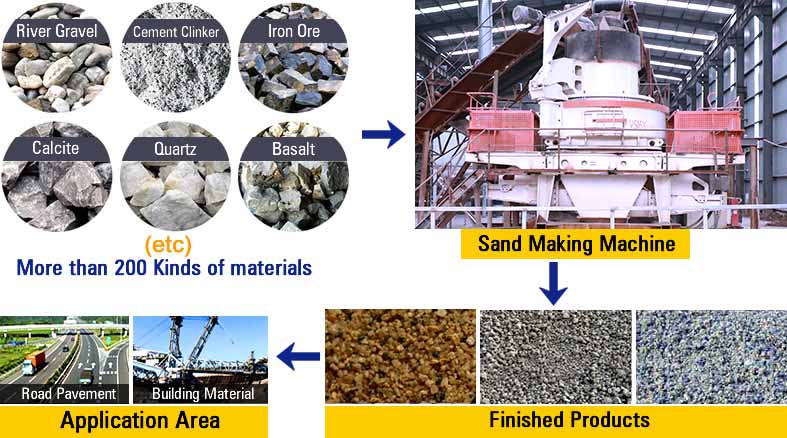 The advantages of sand making machine:
1.Automatic detection, safe and reliable:
2.Less consumption of Consumable parts, automatic maintenance, low cost:
The optimal crushing chamber material impact angle design,less friction with wear parts,which is 30% lower than the traditional operation cost and reduce the cost of equipment.
German original thin oil lubrication system, double oil pumps complement to ensure oil supply.when there is no oil flow and no oil pressure, the machine automatic shutdown.
3.Laminated crushing, excellent shape of final material:
The product is cubic with good grain shape, reasonable gradation and adjustable fineness modulus;Sand making machine is suitable for artificial sand making and stone shaping, which is 30% better than other traditional equipment.
We also provide complete sand making production line, which includes sand making machine, sand washing machine, sand screen machine, vibrating feeder, belt conveyor,etc.