Cone crusher is a best selling crushing equipment in our company, and is one of the more advanced super fines crushing equipment. Compared to the conventional crusher, it has many obvious advantages. This cone crusher is mostly crusher alternatives, and we briefly summarize its advantages.
During the crushing process for the equipment, if there is a lump ore block in the cavity entrance, it may cause amplitude increase for the cone crusher, and will collide with the liner. When the maximum size of feed port, after lump ore entering the crushing chamber, amplitude decreases and the process for the cone crusher is done automatically.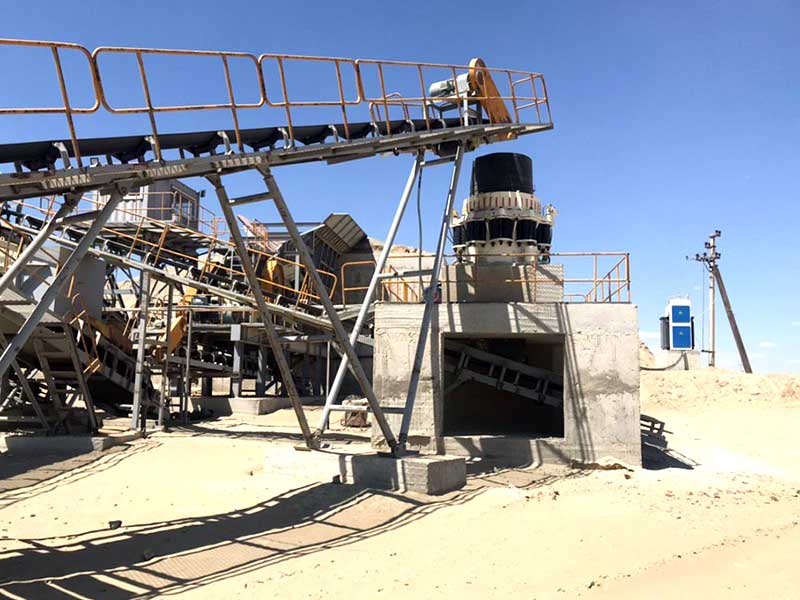 When debris not been broken falling, cone amplitude will react swiftly and properly adjusted and motor load quickly reduces, to avoid safety problems Caused by overloading.
When cone crusher working, it will cause some vibration, which bear most of the dynamic load, during installation, you can install crusher vibration cushioning on the body, reduce the impact on the foundation.
Cone crusher also has advantages which traditional cone crusher does not have: on the basis of large crushing ratio, per energy consumption is lower 30%; overload protection devices do not need for the transmission system.