Along with the continuous development of science and technology, there are many kinds of crushing equipment in the mining industry. Among them mobile crusher is the currently favored machine.Mobile crusher with reasonable structure,simple operation,energy-saving and environmental,etc.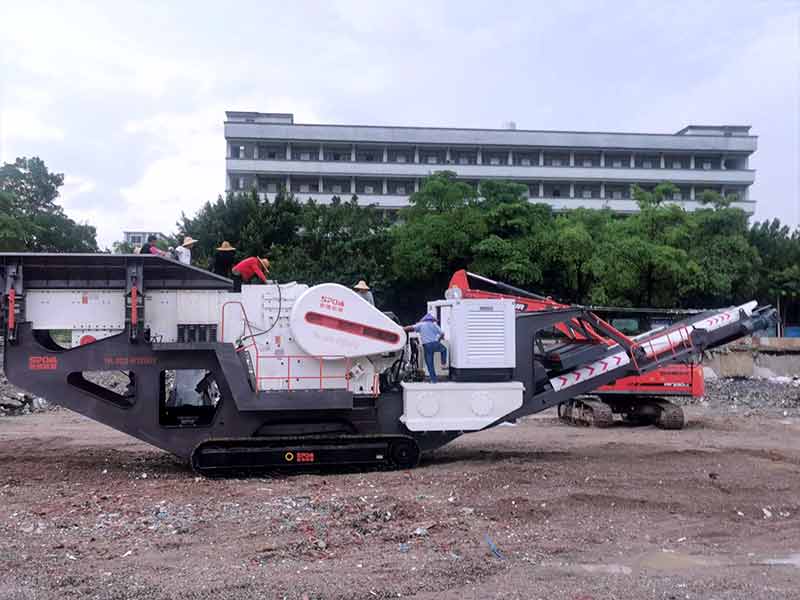 The composition of construction waste mobile crusher:
The design of mobile crusher mainly depend on the needs of customers and the configuration schemes are various. The machine is mainly composed of crushing equipment, feeding equipment, screening equipment,belt conveyor, etc. The coarse crushing or fine crushing equipment can be flexibly configured according to the requirements.
Types of construction waste mobile crusher:
Construction waste mobile jaw crusher, Construction waste mobile impact crusher,Construction waste mobile cone crusher,etc.
The advantages of construction waste mobile crusher:
1.Easy movement,fast turning speed,walk smoothly on the ground and mountain;
2.Compact structure and less space,less cost;
3.Easy installation,convenient transportation,saving production time and reducing transportation costs of materials.
4.Combined with PLC automation system design, achieve intelligent operation mode;
5.Wide application,it can also be used in highways, railways, mines, etc.
Construction waste mobile crushing plant with its own the advantage of high efficiency, high yield, flexible, intelligent.Mobile crusher make it easy for people to purify the green living space and help the rapid development of ecological construction.
If you want to know more about the price of mobile crusher or more detail ,you can have a chat online or send us your detail need to our email: sales@shibochina.com.