Dolomite sand making machine is used to be a sand making equipment for dolomite,marble,granite,pebbles and other materials.Different specifications can be made according to the customer's requirements for the granularity of final sand.So,what is the price of dolomite sand making machine and how about the performance?
The factors affecting the price of dolomite sand making machine:
1.According to users' requirements for the granularity of finished sand,the model to be purchased will be different. The grain size of sand making machine varies from 0.15mm to 4.75mm, and the price is different.
2. The sand making machine uses a lot of steel casting, the price of steel is easy to fluctuate greatly, which will affect the overall cost of the equipment.Steel prices fluctuate about four times a year. Therefore, the purchase time of dolomite sand machine is different, the price is slightly different.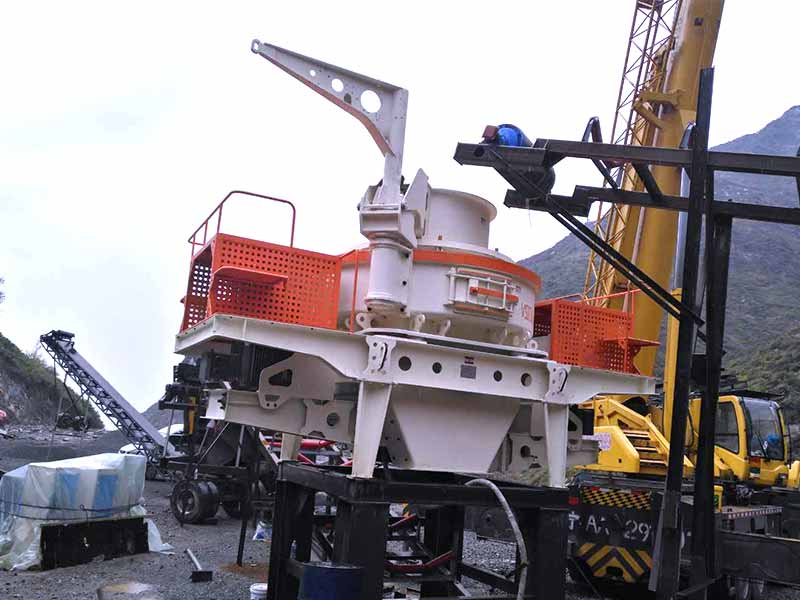 Performance of dolomite sand making machine:
1.Dolomite sand making machine can realize humanized operation with high degree of automation. Workers only need simple operation. Reduce the workload of workers and achieve high-tech operations.
2.The discharge port of dolomite sand making machine can be adjusted according to the actual situation,so that the sand making machine can better meet the needs of production and play a greater value.
3.Dolomite sand making machine adopts the principle of stone crushing stone, so that the finished sand have uniform particle size and full particle size; The use value is high.
4.Energy saving, environmental protection, no dust flying in the dolomite sand making machine site,which is due to its good sealing.There will be no material dust overflow during operation.