Limestone production line one hand can bring high profits, but other hand can also cause serious pollution to the local environment due to its inadequate environmental protection work. A large amount of dust pollution and noise will not only affect the health of on-site workers, but also interfere with the lives of nearby residents. Therefore, it is very important to make limestone production line environmental.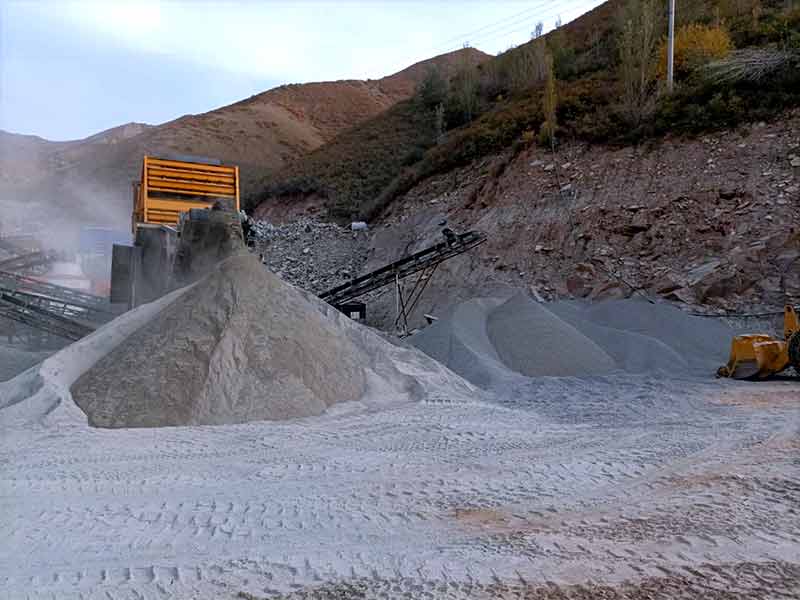 First, on the choice of sealing material, uses the steel plate sealed can eliminate some dust, but there is some noise.However,it is advisable to use a movable board room with soundproof board to carry a simple workroom for each work module,which can reduce dust and noise.
Second, the main control of dust is to control the dust point and close the dust point, and remove the dust through the dust collector.through the dust precipitator suction dust removal. In other words,dust removal can be carried out at key points of limestone production line.   
Third, some dust reduction measures can be adopted. For example, some amount of water can be added to the raw materials, which can greatly reduce the dust generated during operation. In addition, in the windy operation environment, it is recommended that a dust removal humidifier should be installed.Water spraying and humidifying in the loading and unloading of material can reduce the dust,which can effectively curb the dust in the windy weather and so on.
China Shibo Mechanical Engineering Co.,ltd adopts advanced environmental protection equipment production technology,so that the output of limestone production line can meet the standards for dust emission. If you need, you can consult the limestone production line at any time online chat for configuration and price details.