The reuse of construction waste is an effective and economical way to solve urban construction waste. In the process, the mobile crushing plant plays an extremely important role because of its convenience, high efficiency and high efficiency.
Because the buildings to be demolished are not distributed in a concentrated way,so the distribution of construction waste is more dispersed.If mobile crusher is used, the transportation cost will be reduced, and the preparation time can be shortened.In addition,mobile crusher occupy small space and can be put into production fast.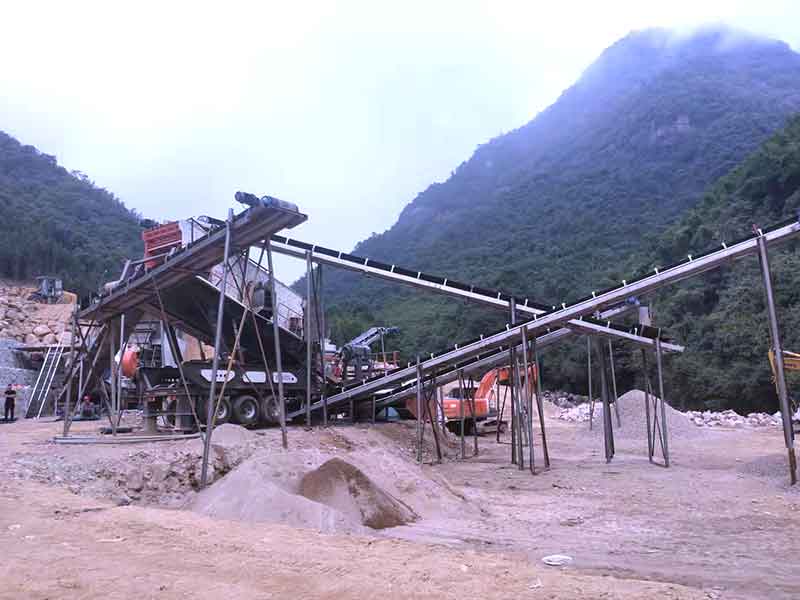 The mobile crusher combines vibrating feeder, stone crusher,screening system, and belt conveyor,etc.In addition,mobile crusher is equipped with a running mechanism. It is a mobile production line.
Vibrating feeder:it ensures uniform feeding,which can make the crushing equipment under uniform stress,thus can reduce the damage to the crushing equipment;
Stone Crusher:stone crusher is the core component of mobile crushing plant.It is mainly responsible for crushing construction waste.The construction waste is medium and hardness material,so we should choose appropriate stone crusher.
Screening system:In order to ensure the quality of crushed material, if the primary crushed material cannot meet the requirements,it should be carried out secondary crush.The larger concrete will be transported to the crusher for crushing again through the screening system to ensure the crushing quality of construction waste.
Walking mechanism:There are mainly two types:crawler type and tire type.
Miscellaneous sorting device: There are many impurities in construction waste, such as scrap iron, wood, glass, etc.,especially scrap iron, which needs to be equipped with a debris sorting device.Separate irons by means of iron separators and separate light materials such as wood and plastics by wind screens;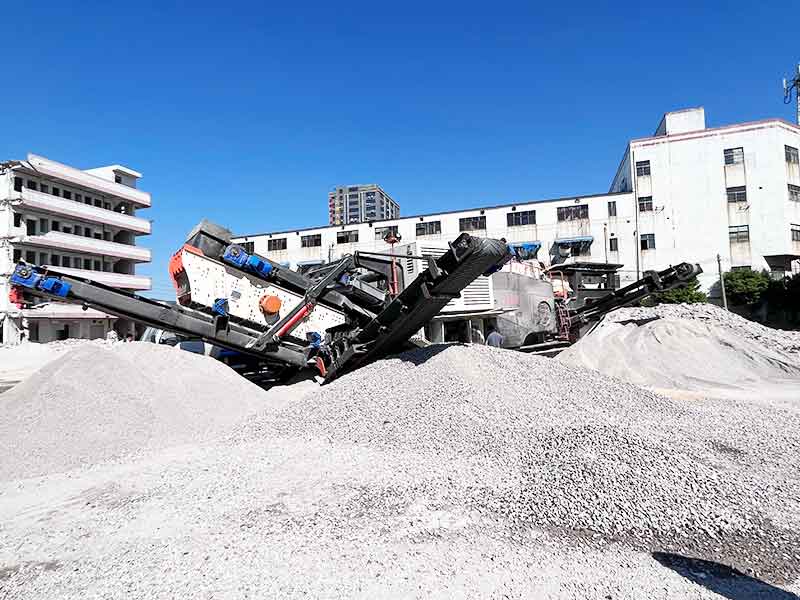 The advantages of mobile crusher:
Full types and cover a wide range:coarse crushing, medium fine crushing, fine crushing and shaping, fine crushing and sand washing,etc.
Quickly put into production, save money and environmental protection;
Easy replacement of parts and save investment cost: directly change the main machine to meet the crushing and screening requirements of different stages without changing the body;when we need to expand the production capacity, we can replace the main machine to complete the equipment upgrade and save the investment cost of the body.