River pebbles is high quality raw materials for sand maker production line, so the choice of crushing equipment is the key in the production line.This article is a detailed explanation at this issue.
1.First, figure out the actual condition of the pebble:
It mainly refers to the analysis of the particle size composition, stone quality, strength and collection method of the river pebbles to be crushed, which determines the selection of crushing and screening equipment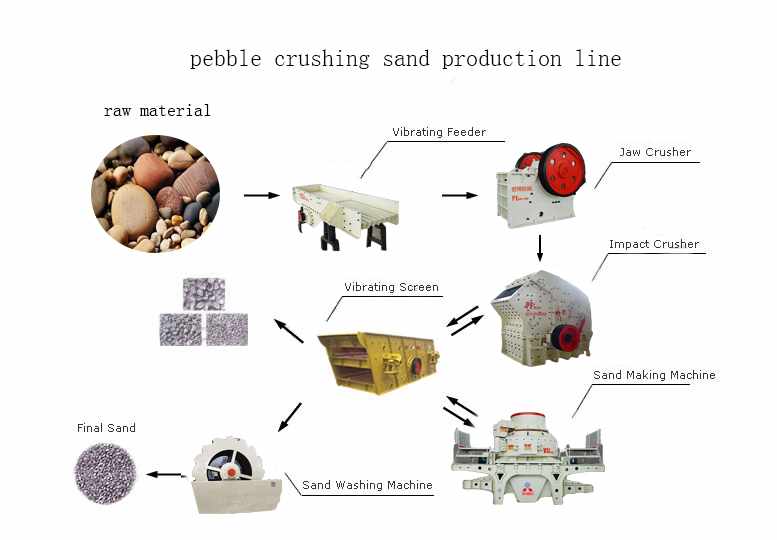 2.Determine the crushing and screening equipment in the sand production line:
The hardness of pebble is extremely high, and the crushing efficiency is relatively low. So the material first crushed by jaw crusher,and the output of jaw crusher should not be lower than the comprehensive output of the production line;then crushed by impact crusher;Finally VSI crusher is selected for crushing and shaping.
3.Selection of auxiliary screening equipment:
There are 3 kinds of specifications materials, namely sand under 5mm, gravel under 5-20mm and gravel under 20-40mm; Considering the engineering needs, determine the number of mesh layers and mesh holes;Water supply equipment can be added for washing in the screening process (it is difficult to screen raw materials after wet crushing).
The above is the selection principle of the pebble crushing and screening equipment in the sand production line.The reasonable selection can ensure that the quality and efficiency of the river pebble sand production line.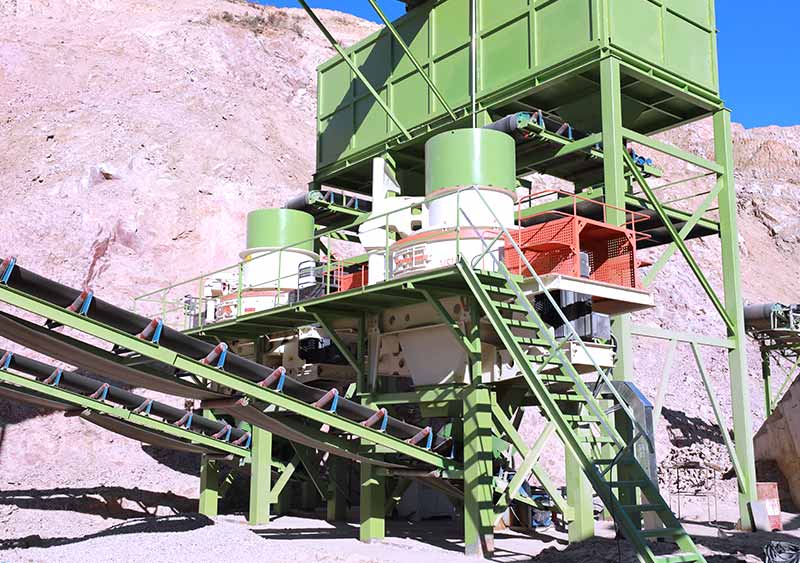 As a professional manufacturer of crushing and screening equipment,China Shibo Mechanical Engineering Co.,ltd can provide reasonable equipment configuration solutions to ensure greater economic benefits.If you are interested in sand production line,you can have a chat online or send your detail need to our email:sales@shibochina.com